At some point last Tuesday night, I lost part of a filling. I've gotta admit, chewing on food and then (all of a sudden) biting down on a piece of amalgam is startling. It didn't hurt…I'm getting it fixed.

Earlier in the day, Goose Gossage became the lone inductee to the Baseball Hall of Fame and somehow, losing a filling was the most exciting thing that happened on the that day. Hell, it was the most exciting thing to happen all last week to be honest!

Frankly…I'm not surprised.


I've posted it here that Goose being voted in was pretty much a foregone conclusion. As I've said before, I don't think he is a Hall of Famer, but since SOMEONE seemingly had to get in…why not Goose, right? Dig your Gossage jerseys out from the mothballs, kids! Wait...what number was his? Did/do people even OWN Goose jerseys?

It was the vote totals that surprised me though.

After nine years on the ballot, 85.8% of the writers ALL OF A SUDDEN believe that Gossage is a Hall of Famer. In that same nine years, Dave Winfield (84.5%), Eddie Murray (85.3%), Dennis Eckersley (83.2%) and Paul Molitor (85.2%) all made the Hall of Fame with LESS support than Goose got this year.

That's right, all of a sudden, more Hall voters feel that Gossage is more worthy than each of those players who (at the time they were elected) BURIED Gossage in the voting.

I try understand how it works...I really do. What can't be stressed enough is the importance of who you are stacked up against.

Which brings me to…


Jim Rice (72.2%)
Many expected that this would be the year that Rice FINALLY made it to Cooperstown given the lack of competition. But even though he fell only 16 votes short, I don't see it happening next year either. Basically, it'll be hard to induct the guy that, this year, many proclaimed the "best leftfielder not in the Hall" when Rickey Henderson is up for election.

Andre Dawson (65.9%) and Tim Raines (24.3%)
No love for the Expos I guess. Hawk not making it in is not as surprising as Rock getting less than a quarter of the vote. Dawson will be one of those guys like Tony Perez who, after a number of years on the ballot…voters will say "why not". HOWEVER...Perez didn't have the competition that Dawson likely will. We're about to see a slew of Hall worthy players coming up before the voters, folks.

Raines, on the other hand, shocks me…I figured he would have gotten at least double the votes he did. Maybe voters are planning a Henderson-Raines induction next year. I mean, why not induct the best two lead-off hitters of their time in the same year? It won't happen, but the speeches would be awesome.

Bert Blyleven (61.9%), Jack Morris (42.9%) and Tommy John (29.1%)
Plenty of wins and Ks from this trio, but all in all…there's not likely to be any Hall calls here. Blyleven has (for some reason) become the sexy pick as of late. Like Gossage, he's been vocal about the Hall of Fame and that has drummed up some support for his inclusion. Morris, while I've made the case for him, is about to be overshadowed by some big name pitchers on some upcoming ballots. Sorry Jack…it probably won't be happening for you.

And speaking of "not happening"…Tommy John is still on the ballot?!? I'm pretty sure, John has been on EVERY ballot since about 1984. I will say that, like his career, John has been VERY consistent with Hall voters. The lowest percentage of votes he's gotten…18.7. The most…29.6.

Mark McGwire (23.6%)
Next…ain't happenin'..

Alan Trammell (18.2%), Dave Concepcion (16.2%) and Don Mattingly (15.8%)
Apparently Detroit, Cincinnati and New York have between 15.8 and 18.2% of the vote. I know that math isn't right…but you get what I mean.

Harold Baines (5.2%)
28 voters think Harold Baines is a Hall of Famer. That's it? In his first year on the ballot (last year), 29 voters were on the side of Baines. So…who changed their vote?!? C'mon guys…three years ago, 26 of you thought that Willie McGee should be enshrined. If the argument for Blyleven is that he has the most wins or most Ks out of ANYONE that isn't enshrined…Baines' hit total has to mean more than 5.2% of the voters think he is worthy of the Hall of Fame.

Rob Nen (2 votes)
I kinda thought Nen would get more than 2 votes considering he was lights out before his arm fell off in 2002. Nen had 315 saves in nine seasons as a closer…yikes!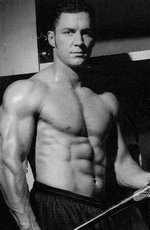 Brady Anderson and Jose Rijo (0 votes)
The man with the 90210 sideburns and the Playmate wife had the support of Hall darling Cal Ripken Jr., is one of two players (Barry Bonds being the other) to have stolen 50 bases and hit 50 home runs and STILL couldn't buy a vote. Incidentally, in 2004, Hall of Famer Jim Palmer suggested Anderson's 50 jack season was steroid influenced. Not a chance I say!

I only mention Jose Rijo because in 2001 (the FIRST time Rijo was Hall eligible), he received one vote. How that ONE writer decided seven years later (after Rijo retired AGAIN) to NOT vote for Rijo again is beyond me.

The big question…how did Todd Stottlemyre get a vote?
***Note: Following the Hall of Fame voting, I posed the question..."who else should have been elected?" Overwhelmingly, NO ONE garnered much support. Andre Dawson was just under 50% with 48% of the vote. After that, Tim Raines (43%), Jim Rice (39%), Bert Blyleven (35%), Harold Baines (30%), Mark McGwire, Jack Morris and Alan Trammell (26%), Dale Murphy (17%), Tommy John, Dave Parker and Lee Smith (9%), Dave Concepcion and Don Mattingly (4%). "Other" received a whopping 13%...thanks gang!***